No Disguise EP continues pretty much on the same path as the previous free EP by Singing Statues (also known as BNJMN) Outtakes EP which is a mixture of guitar-based electronic "songer-singwritery". Pretty huikea.
Album coming up on Astro:Dynamics this summer.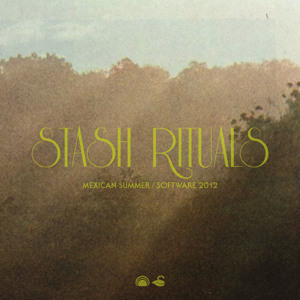 Joint release thrown together by two quite intriguing labels Mexican Summer and Sofware Recording Co. Diversily exciting pack of tunes from the likes of Oneohtrix Point Never, Light Asylum, Peaking Lights and Airbird just to mention few. Did I mention it's free to download?
Free digital download. Processed lo-fi folk by John Vanderslice.
Download the album + artwork+ lyrics and credits (.zip file):
Tracklist:
1. Thule Fog
2. I'll Never Live Up To You
3. Pony Express
4. Streetlights
5. Lay Down
6. Penthouse Windows